Copier and Printing Products
- The latest in modern multifunction office equipment
- Precision color laser printers from top manufacturers
- High-quality devices make wide-format printing easy
- When you need to print off hundreds of copies in just a few minutes
- Scan hundreds of high-resolution documents in minutes. 
 
Automated AI Temperature Screening System. Your first line of defense against COVID-19 and other infectious disease.​

Ricoh is a global information and technology company and a leader in information mobility for today's responsive and changing workforce. Ricoh being a giant in the world of copiers and multifunction devices has a strong legacy of introducing new technologies into the workplace and deep expertise in managing information and keeping it organized.

Brother's history began in 1908 in Japan as a sewing machine company. By 1955 the Brother International Corporation was established and in the 1960s, Brother started producing copiers, printers and other document solutions. Since then, Brother has been changing and developing the way companies work. Brother Business Solutions offers innovative technology solutions for companies and industries nationwide.  

Savin, founded in the late 1950s offers the industry's broadest and most connected line of digital imaging systems. Savin specializes in everything from compact systems to departmental digital color systems that enhance communications quality and boost productivity for your office.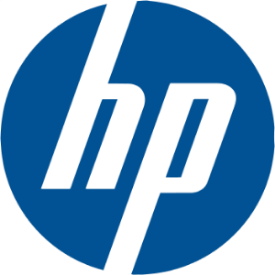 HP - Engineering experiences that amaze. We create technology with a purpose: to make life better for everyone, everywhere.

Axis is the market leader in network video, which paves the way for a more secure, smarter and safer world. Axis offers network video solutions featuring products and solutions that are based on innovative and open technical platforms.

Square 9 products assist in managing electronic documents and paper while improving the processes in which they are used. Integrating with scanners, copiers, and tablets, allowing affordable automation, and process improvement.

Business Continuity & Disaster Recovery Solutions that allow your company to move forward in the event of a ransomware attack or catastrophic data loss event.
The world's fastest-growing companies rely on Datto to protect their business continuity, ensure ongoing networking, provide a single source of truth for IT business management, and secure file collaboration and backup.

NetFortris has consistently focused on providing reliable, secure and highly customizable managed communications solutions to mid-market and enterprise customers delivering our cloud solutions over secure connections leveraging NetFortris' Internet and local loop, MPLS, SD WAN, Wi-Fi and backup 4G networks. We pride ourselves on our customer-centric culture, consultative approach to customers' communications needs and five-star concierge service.

EFI™ is leading the transformation from analog to digital imaging with scalable, digital, award-winning products. The Fiery Print Controller is used for more complex color workflows in either Windows or Mac environments for effortless, high-grade print and color control.  The controller offers high-value, color-intensive applications that produce the highest image quality results. Its advanced color management tools ensure consistent, accurate color every time, even for the most challenging client requests.

Dell provides a broad range of technology products for the consumer, education, enterprise, and government sectors. In addition to its line of desktop and notebook PCs, Dell offers network servers, data storage systems, printers, Ethernet switches, and peripherals.